Join us for our group fitness classes! We are now offering most classes indoors, with a few classes remaining outdoors. Please view our schedule below for live updates, or scroll to the bottom of the page for our Frequently Asked Questions. You must use your Wellness for Life portal/app login to register for classes. Please contact us with questions.
Frequently asked questions
Class Sign-up
Where can I find the waiver to sign before class?
---
Please click here to sign our updated waiver. This is the same waiver that was signed by all members and new members starting in September 2020. If you have already signed the waiver then you do not need to sign it again before class.
---
How do I sign-up for a group fitness class?
---
Group fitness class sign-up is done online through our WFL portal/app. *Please note: As of September 14, 2020, members no longer need to purchase group fitness classes. Only the booking section of the below videos is relevant* How to purchase & book fitness classes on a computer: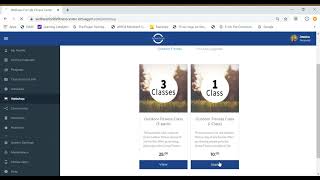 How to purchase & book fitness classes on a mobile device: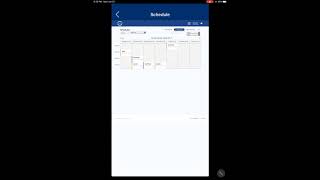 ---
I'm confused about the "portal" you've mentioned. How do I access my account to sign-up for classes?
---
The portal we're referring to is our new Wellness for Life portal/app on the Virtuagym platform. All active WFL members have access to this portal, however you may not have received an email if we don't have your current email address on file. If you have not received an email to activate your account then please contact us so we can create an account for you. If you are not a current member then you will not have access to an account. However, you can still register for our group fitness classes. Please contact us to learn how to do so.
---
Where are the outdoor group fitness classes located?
---
Outdoor group fitness classes are located in the parking lot to the right of The Gardens Ice House building. Boot Camp is held in the far back right corner near the trail start, and Cycle is held to the immediate right side of the rink (or inside the rink if there is inclement weather). All other classes are now held inside the fitness center.
---
I'm not a current member. Can I still register for class?
---
Yes! We have a drop-in option available for classes. Please contact us to request more information.
---
What do I need to bring to class with me?
---
An exercise mat (optional- we are now providing mats for use for indoor classes if needed)

A water bottle
A mask/face covering
---
---
Class Cost
How much do group fitness classes cost?
---
Classes are free for WFL members. Non-members can purchase classes at the following rates:
One class for $10
Three classes for $25
---
---
Class Cancellation
What if my group fitness class is cancelled?
---
Classes may be cancelled due to weather conditions (outdoor classes), instructor availability, or less than 2 registered participants. If this is the case, you will receive a notification via the Wellness for Life app and an email to the email address you booked the class with. WFL aims to make the call to cancel class for weather-related reasons a minimum of 2 hours prior to the class start. Any credits you have spent on the class (non-members) will be restored to your account. You may then use these credits for future class bookings.
---
What happens if I don't show up for a class that I registered for?
---
Unless a class is cancelled by Wellness for Life, you must show-up for any classes that you register for. If you are unable to attend a class you registered for, please cancel your registration prior to the start of the class. Participants who do not show up for class and do not cancel their registration ahead of class will forfeit any payment/credits for that class.
---
---
COVID-19 Safety Precautions
Are masks/face coverings required during class?
---
A mask/face covering is required for all indoor group fitness classes (and other activities inside The Gardens Ice House and Wellness for Life). Masks are optional for outdoor group fitness classes only.
---
What is Wellness for Life doing to promote member safety during group fitness classes?
---
Social distancing required (participants must remain 6ft apart)

No shared equipment
No contact cueing (instructors will not re-position participants for form corrections)
Online sign-up and waivers to limit contact with others
Maximum of 9 participants per class to stay within a 10-person group total
Thorough cleaning of all class equipment
---
---